WATCHDOG COMMUNICATIONS HAS NOW BECOME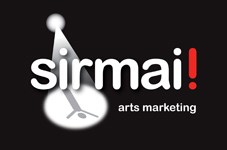 This site continues as an archive of client events.

Watchdog Communications is the specialist arts promotion consultancy that uses state-of-the-art communications and unrivalled media contacts to gain broad media coverage for your event. Elegant, effective, helpful and affordable PR.

Watchdog principal Geoff Sirmai is a communications expert with 20 years experience plus a 'hands-on' professional theatre and music background which makes him uniquely qualified to get the best result for your event.

Call for a brochure, email your inquiry or phone for a chat about how we can make your PR bark match your performance bite!
Publicity
Media Management
e-marketing
Project Management, Design and Production
YOU and YOUR PUBLICIST

This colourful, easy-to-read guide to PR and the media is aimed at
independent and community performing arts producers... but it won't do any harm at all for artists to read it too!

It demystifies arts promotion, tells you what to expect - and when to expect it - and shows how to get the most out of your publicist.

The 24-page, A5 format booklet explains everything you need to promote your event and includes tips on photography, opening night invitations, 'freebies', reviews, damage control and how to measure success. Plus much, much more!
Click here to download your free PDF brochure (1.71 MB)
High resolution PDF : Download here (16MB)
Printing tip: set your printer to 'booklet' format which should allow you to print double sided (one side at a time) in A4 landscape. Then simply place the pages in correct order and fold.